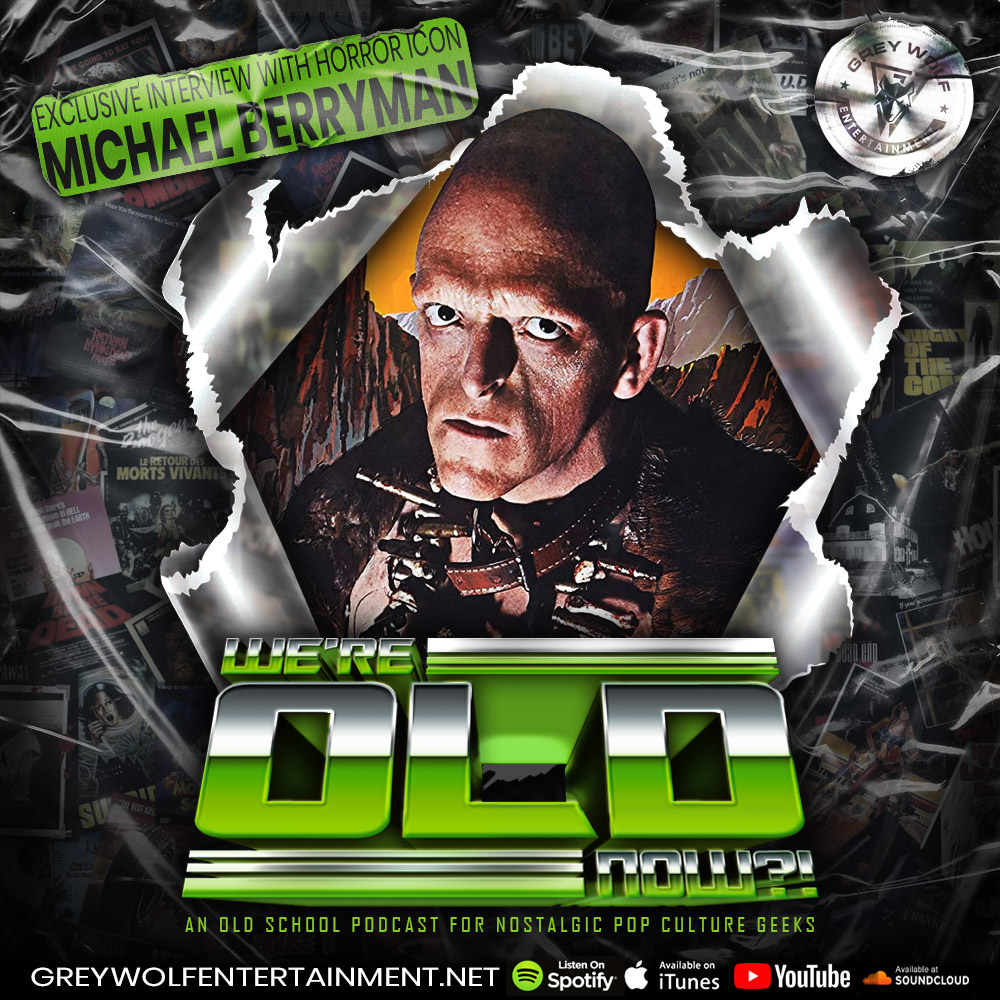 27 Aug

We're Old Now?! – Episode #2 (Michael Berryman) – August 25th 2021

The fun continues on We're Old Now?! with horror icon Michael Berryman stopping by! We throwback to his breakthrough role in "The Hills Have Eyes" and working with Wes Craven, chat Astronomicon and the convention circuit, plus have a laugh over Michael's role in "Shed of the Dead".
Don't miss this in-depth and interesting interview!!